Home
›
Alliance Recruitment
The Transformers Forged to Fight community has officially moved to Discord. For all the latest news and updates,
join us here!
Blood Bath & Beyond growing alliance looking for members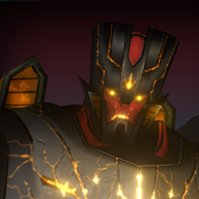 Panzer722
Posts: 2
Blood Bath & Beyond [MtDew]
Newer alliance still growing, Looking for players that are still leveling but are just finishing up and know how to handle themselves in Alliance Mission.
Players should be at least level 35 and have 3x 4* 4/40 bots or better or 5* equivalent. If you are close to this but not quite there, PM me and we can discuss.
We have 1 group that can consistently clear 100% and we need more people to help with group 2 and 3.
We have a strict player activity rule of 3 days. All of our current players are highly active and we use Line for communication.

We are an upcoming alliance with some solid players with plenty of knowledge and skill. We aren't looking to teach you the game but we will assist with any question you might have.

Feel free the add me, Panzer722, and we can discuss any other questions.

Tagged: