Home
›
Bugs and Known Issues
The Transformers Forged to Fight community has officially moved to Discord. For all the latest news and updates,
join us here!
HOMING RANGE ATTACKS AND DASH ATTACKS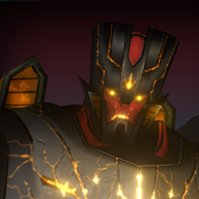 BIGticket15
Posts: 59
Happy Memorial Day for everyone in the USA, and the safety of everyone in the world. Hope everyone is good and prayers to all.
Just trying to bring some kindness to this post before I blow off some stream. I know this game does not have Kabam up most attention right now but alot of the complaints that the community generate to me have gone unheard.
There was a post May 7, 2020 about homing ranges and A.I. homing dashes for across the screen. I have not seen a admin response to this at all, and its very annoying to play a game that can be entertaining to you and give you so much frustration. So it makes me think it was made this way because alot of these bugs have been popping up since the updates and changes to healing items price changes.
I've played this game for years and you notice weird things the a.i. are doing. Example Grindor in Alliance Mission is the punching bag of the game before these changes, now this guy plays like he has a different set of rule to himself. His range attack hit sometimes of you sidestepping. His dash attacks are like he's hugging or tackling you because you can not sidestep it. The only clear move you can do is backstop at this point, but if your against the wall you screwed. His sp1 is very easy to dodge. Sometimes he throws a short sp1 and the other time he has a invisible extension to his elbow that catches you so far away its laughable.
If a playable bot is too strong or example of Necro being bugged when he first can out being easily defeated. You guys sweep in so fast with less of a community uproar and response to that issue very quickly. This shines a bad light on the company in my opinion.
If their are other bots that behavior poorly please post here so MAYBE we can get somewhat of a response....
Hope all is well again, I know there are bigger things in the world going down. It would be nice just to hear some feedback.