Home
›
General Discussion
The Transformers Forged to Fight community has officially moved to Discord. For all the latest news and updates,
join us here!
Wich one should I buy?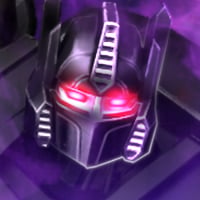 Yogui
Posts: 39
Basically I can't decide between OG Meg and Prowl. I already have them as a 5*(at r1 and undupped)and they're both pretty good bots. Their signatures are also pretty usefull. but if you want to take adventage of them they need a high sig level(but I think Prowl doesn't need it as much as OG Meg), Also I forgot to say, I have 10 tactician and 11 scout 5* programs. So, what do you think?