Home
›
General Discussion
The Transformers Forged to Fight community has officially moved to Discord. For all the latest news and updates,
join us here!
Veteran players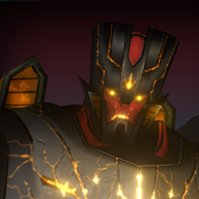 小龙女
Posts: 641
When can we get new game play mechanics, new transformers not reskinned, combiners, or even tronus?

New spotlight missions, new map, new chrono vector events will not do anything for veteran players. You can just auto play everything. Feels more of a meaningless chore than anything.

Even newer players have gained 3 rank 5 bots. Even if u release 6* bots it will not do much of anything. Good players will still beat all contents with rank 5 easily.

If life has a meaning and goal, game should as well. Collecting all bots and max rank them is only thing to do in the game, but it gets really stale.

We, as gamers, are willing to spend money to trade for satisfaction, but there isn't much satisfaction left to spend on.
Tagged:
This discussion has been closed.