Home
›
General Discussion
The Transformers Forged to Fight community has officially moved to Discord. For all the latest news and updates,
join us here!
Rank rewards change on crystal bounty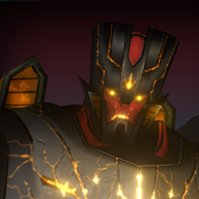 ScarScream
Posts: 2
I wanted to know where it was announced that crystal bounty was getting changed again mid arena? Day one I scored 20-30% and snagged 200 4* shards. Looking at rank rewards for yesterday's and today, I will now have to score in 8-12% for those rewards. I'm sorry I'll probably be called a filthy casual for this but I was happy with my time to effort yield at that level. You've already crushed my progression by taking away milestones, now you do it by locking 4* shards away in the top tiers that I can't reach without more 4* bots.