Home
›
General Discussion
Deep Wounds Mastery
Odie21
Posts: 209
I had made a topic but it never showed up, so here's Round 2:
I invested a bit of gold and energon into coming up with a resolution but was unable to. So I have 2 points into "Deep Wounds" Mastery (15% longer bleeds) because 2 of 3 bots on AM team bleeds. So I've been playing with these bots but really couldn't tell if the Mastery was truly working, so I decided to test. I took screenshots of BC and his stats while with the Mastery in place and the Mastery inactive.
Active:
Inactive: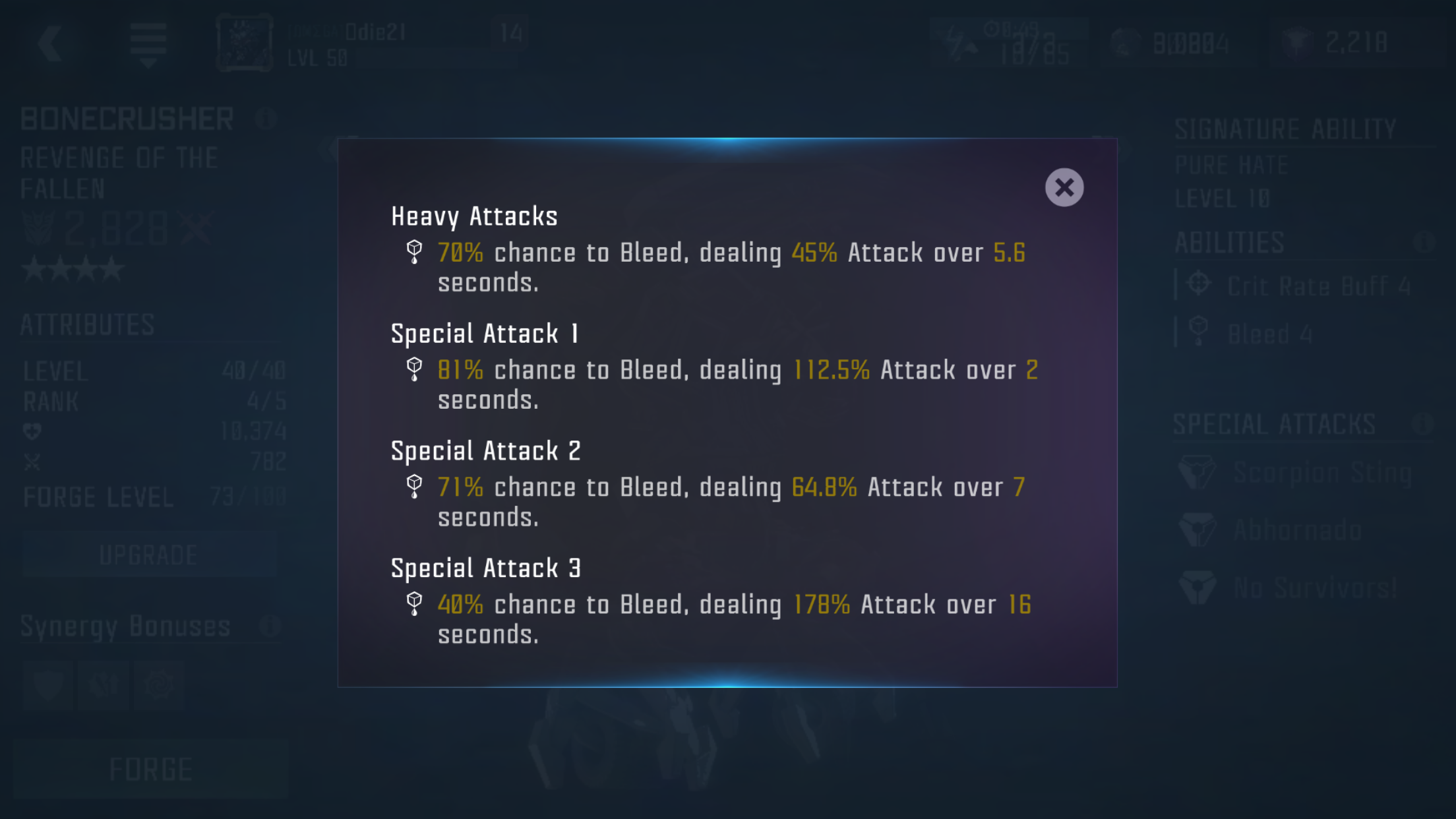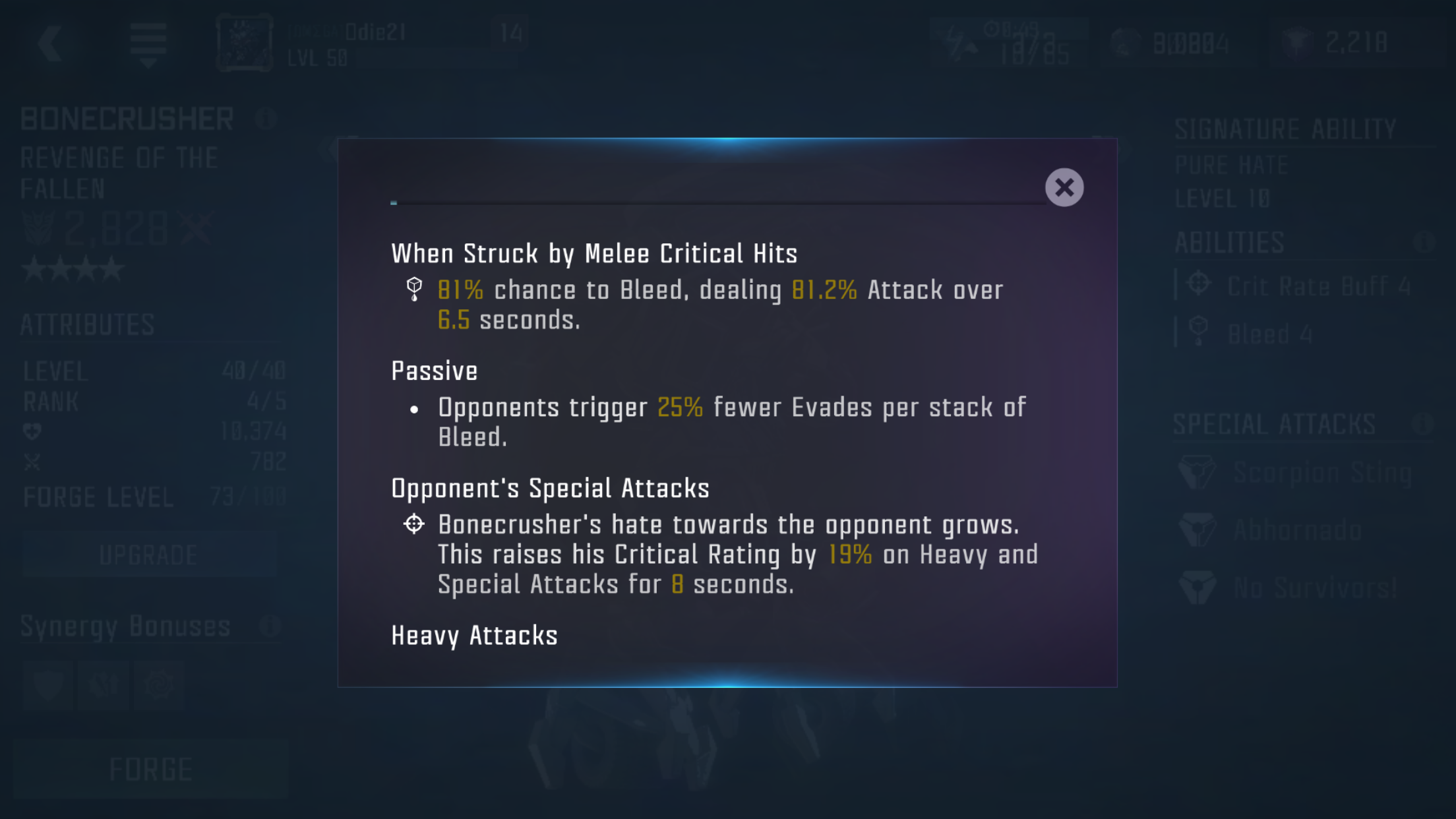 While Active, I took a screenshot in-game:
So how do we know that this is actually working since the stats don't reflect the change nor does any in-game icon either?
If my other thread pops up, please delete it.
Tagged: