Home
›
General Discussion
The Transformers Forged to Fight community has officially moved to Discord. For all the latest news and updates,
join us here!
Will we ever get bots from the Prime or MTMTE continuity?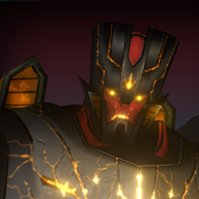 Colinsaurus_rex
Posts: 3
From what I've seen we've had bots from G1, the Bayverse and the Beast Wars continuity. To be fair these 3 continuities already have enough bots to satisfy two years worth of new monthly bots and I'm actually happy if we just stuck to these 3 series.
I just think it'd be cool if we ever saw the more lesser-known prime characters like Smokescreen, Bulkhead, Wheeljack, Dreadwing, Hardshell, Airachnid or maybe even Predaking himself as playable characters within the game.
In terms of the MTMTE characters I just wanna play as Tarn or Deathsaurus
Anyways what does everyone else think?
Fight on, fellow commanders