Home
›
General Discussion
The Transformers Forged to Fight community has officially moved to Discord. For all the latest news and updates,
join us here!
Kabam Just make a new arena or new bot not the old one AGAIN PATHETIC REFORGED????????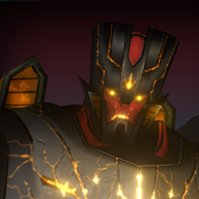 Hyperraven10
Posts: 7
Hi!Good day
I have a issue in your new arenas that you repeat AGAIN AGAIN AGAIN the REFORGED WELL ITS JUST A PRIMAL??? ????why you repeat again you know there's a lot of Auto bots,Decepticon and Beast wars bot that you give to us,I expect this February it's a New Bots you will promote NOT Windblade,Ironside Or Blaster Actually I have already and it's there in the crystal from the very start of transformer forged to fight one of the example that you promote a new bots and don't repeat again your REFORGED:Please Please Please WAKE UP KABAM TRANSFORMER FORGED TO FIGHT!!!!!!!!!!!!!

New autobots
Sentinel Prime,
Rodimus Prime
Bluestreak - Nissan 280ZX Turbo
Hound – Mitsubishi J59 Military Jeep
Sunstreaker – Supercharged Lamborghini Countach LP500S
Trailbreaker - 1986 Toyota Hilux 4x4 Camper
Hoist – Toyota Hilux Tow Truck
Inferno – Red Mitsubishi Fuso T951 fire truck
Smokescreen – Datsun 280ZX Turbo IMSA racing car
Tracks – Chevrolet Corvette C3
Grapple – Orange Mitsubishi Fuso T951 crane truck
Red Alert – 1977 Lamborghini Countach LP500S fire chief car
Skids – Blue/Red Honda City Turbo
Blurr – Cybertronian Hovercar
Hot Rod – Cybertronian Race Car (later Rodimus Prime)
Kup – Cybertronian Pickup Truck
Dreads
Mini-Vehicles
Brawn – Land Rover Defender (killed by Starscream in Transformers: The Movie)
Cliffjumper – Porsche 924 Turbo
Gears – Pickup Truck
Huffer – Terminal Tractor
Windcharger – Pontiac Fire Bird Trans Am (offline) (killed by decepticons in Transformers: The Movie)
Beachcomber – Dune Buggy
Cosmos – UFO
Powerglide – A-10 Thunderbolt II
Warpath – General Motors M551A1 Sheridan ARAAV tank
Seaspray – Hovercraft
Wheelie – Cybertronian Car
Hubcap – Porsche 924
Outback – Land Rover Defender
Pipes – Cab-Over-Engine Semi Truck Cab
Swerve – 4×4 Pickup Truck
Tailgate – Pontiac Firebird Trans-Am
New Decepticons
Thundercracker - F-15 Eagle
Skywarp - F-15 Eagle
Thrust - Modified VTOL F-15 Eagle
Dirge - Extended wing F-15 Eagle
Sunstorm - F-15 Eagle
Acid Storm - F-15 Eagle
Bitstream - F-15 Eagle
Hotlink - F-15 Eagle
Nacelle - F-15 Eagle
Slipstream - F-15 Eagle
Nightbird - Cybertronian car
Allicons - Robotic Crocodiles
Sharkticon - Robotic Sharks
Insecticons
Shrapnel - Stag Beetle (Leader)
Bombshell - Boll Weevil
Scrapper - Front-end Loader (Leader)
Hook - Crane Truck
Long Haul - Dump Truck
Scavenger - Excavator
Breakdown - Lamborghini Countach
Dead End - Porsche 928
Drag Strip - Tyrrell P34
Wildrider - Ferrari 308 GTB
Onslaught - Truck with artillery trailer (Leader)
Brawl - Leopard Tank
Swindle - FMC XR311
Blast Off - Space Shuttle
Vortex - Sikorsky UH-60 Black Hawk
Razorclaw - Lion (Leader)
Divebomb - Eagle
Headstrong - Rhinoceros
Rampage - Tiger
Abominus - Combined form
Hun-Gurrr - Two-Headed Dragon (Leader)
Blot - Monster
Cutthroat - Hawk Monster
Rippersnapper - Bipedal Shark
Sinnertwin - Two-Headed Dragon
Multi-Changers
Triple Changers
Astrotrain - Space Shuttle / JNR Class D62 Steam Locomotive
Blitzwing - MiG-25 / Mitsubishi Type 74 Main Battle Tank (Later became neutral civilian in the cartoon)
Octane - Boeing 767 / Extended cab fuel tanker
Fangry - Robotic Reptillian Bat-Winged Wolf
Brisko
Horri-Bull - Robotic Bull
Kreb
Mindwipe - Robotic Bat
Vorath
Skullcruncher - Robotic Crocodile
Grax
Squeezeplay - Crab Monster
Lokos
Weirdwolf - Robotic Wolf
Scorponok - Robot / Scorpion / Battle Station
Zarak
Fasttrack - Assault Vehicle

Apeface - Cybertronic Jet / Gorilla
Spasma - Robot Head / Gorilla Head
Snapdragon - Cybertronian Jet Fighter / Theropod Dinosaur
Krunk - Robot Head / Theropod Head

Nightstick - "Black Beam Gun"
Misfire - Cybertronian Jet Fighter
Aimless - Dual Ion Blaster
Scourge - Cybertronian Hovercraft
Fracas - Incendiary Cannon
Slugslinger - Cybertronian Twin Space Fighter
Caliburst - Blaster Pistol
Triggerhappy - Cybertronic Jet Fighter
Blowpipe - Compression Cannnon
Double Targetmasters
Needlenose - F-16 XL
Sunbeam - Lightburst Discharger
Zigzag - Dual Electrostatic Overcharge Rifle
Quake - Leopard 2
Heater - Dual Photon Pistol
Tiptop - Gyroscopic Destabilizer
Spinister - AH-64 Apache
Hairsplitter - Dual Laser Rifle
Singe - Dual Flamethrower
New Beast wars
Rattrap
Cheetor
Dinobot
Tigatron
Airazor
Silverbolt
Depth Charge
Tigerhawk
Blackarachnia
Inferno
Tarantulas

I'm always playing in Transformers forged to fight from the start but now I'm VERY UPSET and I'm not fine in this event that you repeat AGAIN KABAM just make a new,be creative and improve your games specially the wallpaper or home screen of Transformers forged to fight STILL THE PICTURES of Soundwave,Blaster,Bumblebee and Starscream make a NEW everything try to improve and change because I'm avid fanatic player of transformer from the start until now I Suggest to KABAM I hope you understand my side and please just take the action of my concern really I don't have like this REPEAT EVENT and REPEAT BOTS keep it up and more power to Kabam thank you.
This discussion has been closed.