Home
›
General Discussion
The Transformers Forged to Fight community has officially moved to Discord. For all the latest news and updates,
join us here!
How far should a r5 4* tronus reach?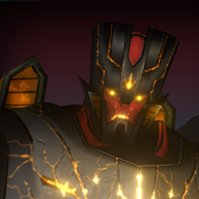 Anavar
Posts: 7
As of now I only have 3 r2 5* so they arent that good yet. i have 5 r5 4* but low level forge and sigs- galvatron, megatron, bludgeon, kickback, tantrum.

Should I be focusing on getting up tronus first?

Also, what content should I be clearing at this point? Ive only done captain and barely finished act 4m6. Only killed tronus after ressing the squad twice.

Thank you for input. New player here.