Home
›
Bugs and Known Issues
The Transformers Forged to Fight community has officially moved to Discord. For all the latest news and updates,
join us here!
Galvatron blocking till sp3 in AM. Please fix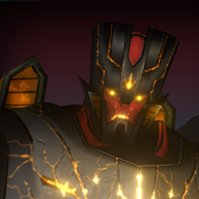 yorkdred
Posts: 72
I've been dealing with this for a while now and I confirmed that other members of my alliance have the same issue while fighting Galvatron in AM. It happens on various difficulties and various platforms (Android & iOS).
Galvatron essentially blocks until he charges his sp3... At this point my bots do not have enough power to finish him with heavies before he is charged and I have no choice but to sacrifice one of the bots in the fight with him... I would expect him to engage in a combat little bit more.
Please fix.
Tagged: