Home
›
Bugs and Known Issues
The Transformers Forged to Fight community has officially moved to Discord. For all the latest news and updates,
join us here!
Grimlock's sp1 not connecting against AM Scorponk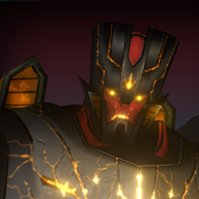 Bhalubali
Posts: 5
So I just discovered this weird interaction where Grimlock's SP1 doesn't connect against Scorponok in AM. The part where grimlock breathes fire is completely ignored by scorponok. I wasn't able to record it.
Hope you guys test it out.