Home
›
General Discussion
The Transformers Forged to Fight community has officially moved to Discord. For all the latest news and updates,
join us here!
Why is Act 4 so Difficult?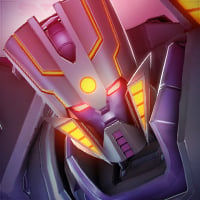 Charleshot25
Posts: 143
Story missions in a game of this nature shouldnt be this tough. I quit the game around the time Jetfire was released. Since then, I've come back to see if anything's changed. I still think this game designed to be a cash grab but im not going to talk about that here.

Since I've been gone, ACT 4 and all of its missions have been released. Im almost done with it but it has been such a pain. All the bosses have these supid high power ratings and broken mods that make the fights damn near impossible. The story shouldn't have this high of a difficulty ceiling. I'm currently stuck on chapter 4 mission 4. Nemesis Prime is just demolishing my team. Heres who im running:

1) Megatronus, 4 star maxed fully forged and awakened lvl 19
2)Prowl 4 star maxed fully forged awakened lvl 25
3)g1/ Titan's Returned Megatron 4 star maxed fully forged not awakened
4) Shockwave 4 star maxed forge lvl 71 awkened lvl 21
5) MV1 4 star maxed forge lvl 0 awakened lvl 10

Nemesis Prime has a power rating of 4 times that of my strongest bot which is Megatronus. Throw those BS mods that make him near unbeatable and you have a recipe for frustration. And no im not bad at the game. Back when i used to play religiously, I forced myself to get good because i didnt have money to constantly spend on revives. I got to point where i could solo the am boss (which was g1 megs at the time) without having to use a revive. I've also beat Rulers of Kaon.

I have no issue with end game content like special missions being hard because i can set the difficulty and its endgame content its supposed to be hard. The story however should not be this difficult. It's designed to make anyone who doesnt have a decently ranked team of 5 stars, suffer. This wouldn't be soo bad if 5 stars werent so scares and gathering the resources to upgrade them to an appropriate lvl can take quite a bit of time. The only 5 star bots i have are Magnus, Waspinator, Grimlock, and MV1. Those bots are not exactly the greatest and again I lack the resources to upgrade them.

If anyone could suggest a way to get through the story bosses with maxed 4 stars that would be great. As of yet i don't have a way to get past Nemesis Prime's healing and power gain mods. He hold onto his specials like they're gemstones and one special 3 will kill me outright.