Home
›
Bugs and Known Issues
The Transformers Forged to Fight community has officially moved to Discord. For all the latest news and updates,
join us here!
Dangerous Waters - Duped Sharks broken?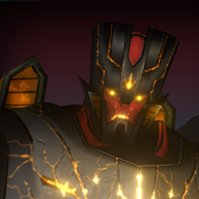 mlb5000
Posts: 8
In the Dangerous Waters arenas, you're rewarded at certain tiers with the 2 star Sharkticons. Upon receiving your first dupe of each it will awaken the corresponding duplicate, but normally dupes result in Gold, Ore, and crystal shards as well. The duped sharks from the arena do not appear to do anything beyond awakening the original bot. You don't get the additional resources that duplicates usually give you.
I checked my crystal shard counts before claiming the sharkticon reward in the arena (for the 4th day or so since DW started), and after claiming the duplicate shark there were no increases on any type of crystal shards. If I had known that I was wasting my shark rewards for the last several days I would have ranked and forged my sharks after they were awakened...
This has already been submitted to Kabam Support, but figured I'd see if anyone else noticed that same thing. Can you provide any insight here
@Kabam Miike
?