Home
›
General Discussion
Timeout in AM. Your BOT gets KO'd... Next Match Megatron recovers 1/4 Health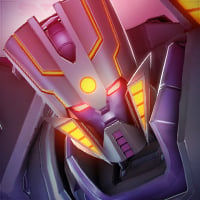 massimo51
Posts: 88
What is the rationalization for KO'ing our bots when there is a timeout in AM. In MCOC a timeout in AQ doesn't KO your champ, it takes half health (which i still think is wrong, but better half health than full K.O. from timeout.
Add to this (and this has happened to me) where I near KO Megatron (literally a few hits away from KO'ing him), but the following match, up goes his health again.
I get it, two different games, but why is transformers less forgiving than mcoc in this area?
This doesn't paint the full picture, but I think anyone who this has happened to will agree. By the way, after a timeout, it doesn't say timeout. It says KO.
Tagged: