Home
›
General Discussion
The Transformers Forged to Fight community has officially moved to Discord. For all the latest news and updates,
join us here!
Wich new Bots and Relics do you recommend for Forged to Fight?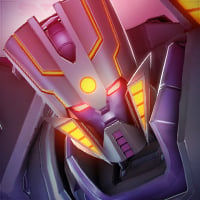 Predacon_Order
Posts: 257
Forged to Fight is expanding over time. Each month, new updates, Spotlight Missions, Arenas, Crystals, Bots, Mods, and even Relics, INC. But Kabam has lots of options to explore for this game, just like they did with their other well-succeded game: Marvel's Contest of Champions. Wich new BOTS and RELICS do you recommend for Kabam to apply for the game?
Tagged: