Home
›
General Discussion
The Transformers Forged to Fight community has officially moved to Discord. For all the latest news and updates,
join us here!
WTH is wrong with 3-4* arena?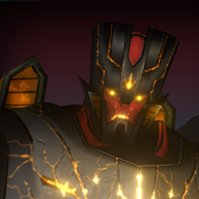 Darkenrahl88
Posts: 20
Maybe it's just me. Maybe I should take this as a challenge? But I don't want to. How the hell am I expected to keep a streak in the arena if it stacks the odds against me? Sure when my team goes in at 2700 power my enemy team should be 3000 or so power. Normally equally distributed between the 3 bots. So why do I come up on teams with a bot at 150 and the rest at 1600 when my bots are all around 850?

That's that bs that pisses me off right there. There is no way way to win and is purposely stacked that way so you lose your streak. I'd understand if I was in streak 26 or something, but at streak 5??? That's preposterous! And conveniently none of my bots can get an advantage? C'mon now.