Home
›
General Discussion
Upcoming Balance Adjustments: Mod Edition [UPDATE Sept 12 11:06 PDT]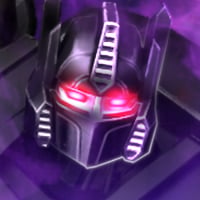 Kabam Miike
Posts: 1,832
Administrator ›
Commanders! Our next round of Balance changes will be coming with our 3.1 update.

This time, we chose to focus on Mods, making the more overpowered ones more in line with the rest of the Mods available, while still maintaining their strength and utility, and also bringing up the power or usability of some under utilized Mods, making them more of a worthy challenge.

Transwarp Cell
- Bots are most likely to use their Heavy Attack when paired with this Mod

Paralyzer
- Raise the chance to stun on Special attacks from 22~40% to 60~80%
- Bots will be more aggressive when opponent is stunned

Security Module
- Increased chance to trigger Armor Up from 8~9.6% to 8.4~10%
- Decreased Armor Up strength from 18~34% to 12~20%
- Armor buffs can stack to a maximum of 3
- The mod no longer purifies Armor Breaks

Harm Accelerator
- Additional Bleed debuffs will only trigger when a special attack successfully lands on opponent

Laser Guidance Module
- Damage no longer scales damage by a percentage, it instead deals an extra 17.5%~30% flat damage on all Ranged Attacks.
- Projectile speed has been decreased from 60~85% to 40~70%.
- Additional damage equal to [X] of the bot's Attack Rating.

Additionally, we are making some improvements to the descriptions of Bots and their Attacks to better reflect their abilities.

- Soundwave's description will indicate that he does not generate power from hitting opponents, and only from using his Heavy and Sp2.

- Updated Rhinox's Shield description to "Starts the fight with [X] Shield Buffs which are removed each time Rhinox is hit by a Basic or Heavy Melee Attack. While Rhinox's Shield is active, powerful enemy attacks cannot deal more than [X] of the opponent's Attack Rating in a single hit.

Updated Arcee, Barricade and Sideswipe's Evade descriptions to indicate that they can evade both Basic and Special Attacks.

NOTE: These changes have not altered the Bots or their abilities in any way, but only more clearly communicates their abilities, or fixes misleading descriptions.

These Balance updates will be activated on September 13th, with the drop of our 3.1 Update.

UPDATE: Hey Folks,

Unfortunately, we are going to be delaying the Launch of Version 3.1. This means that these adjustments will be delayed as well.

We'll let you know more as we get more details, and have a new estimate on the release of Version 3.1.
Tagged: