Home
›
General Discussion
The Transformers Forged to Fight community has officially moved to Discord. For all the latest news and updates,
join us here!
New Mods coming? / Are old Bot Arenas ever coming back?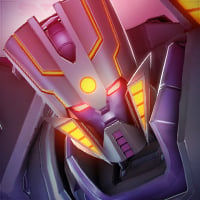 Predacon_Order
Posts: 257
@Kabam Miike
, i have two questions i'd like if you could take to Kabam: when are new Mods coming? And some of them, like the TransWarp Cell and the Spercunductor-2000 (from the Raid Store) still have only their 2-Star versions. When will we get their 3* and 4* Versions?
And one more thing: i know you got the whole Arena system rebooted, but can we expect to see the old 3-Star and 4-Star back later? And when can we expect to see multiple Arenas, like in Marvel Contest of Champions? Please answer...
Tagged: