Home
›
Bugs and Known Issues
The Transformers Forged to Fight community has officially moved to Discord. For all the latest news and updates,
join us here!
The Enemy Artificial Intelligence Needs to be Looked At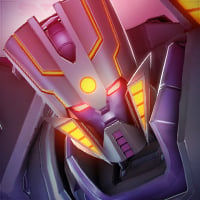 Charleshot25
Posts: 143
Kabam i don't know what the hell you guys did in the last update but ever since then, the Artificial Intelligence has had the reaction time of the flash. It's ridiculous. The AI is dodgeing all my randged attacks and blocking all my combos. The only Option seems to be to spam heavy attacks but AI dodges my heavies 90% of the time too.

The AI using being so passive and abusive with Specials is a problem too. I cannot count the number of times My bots have been killed in arena, raids, and Alliance Missions because the enemy AI abuses the unblockable special 3. When i manage to hit the AI enough to where they have their special 2 attack, i try to back off and get them to use their special 2 attack so i can dodge it and not get one hit KO-d by a special 3 but its futile. The AI just sits their and blocks. Im forced to keep attacking with heavies becuase there are time limits on most of the fights im in. As a result, im blasted by a special 3 attack and my bots are all but dead.