Home
›
General Discussion
Upcoming Bot Changes: January 31st [UPDATED]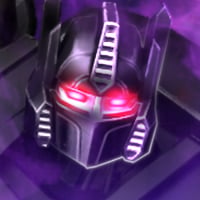 Kabam Miike
Posts: 1,832
Administrator ›
Commanders!

Our next round of updates will be coming with our 5.1 Update on January 31st!

As you all know, we continuously make balance adjustments to our Bots and Mods in order to maintain a place where every Bot and Mod has a place in the game, and that no single Bot or Mod is the single answer to any content.

This build will see broad buffs to statistically underperforming bots like Shockwave, Ultra Magnus, Galvatron, Sideswipe, Arcee, Ramjet, and Dinobot. These buffs will be accompanied by a few smaller bug fixes to abilities as well.

Using data compiled over the last few months and anecdotal evidence provided by our fans we investigated the perceived weaknesses of almost every bot in the game. In some cases we were surprised, in others, our suspicions were confirmed.

Once we determined our underperformers we went about establishing the breadth of changes we were going to have to make to each character. Some characters required a simple re-tuning while others (well known to the community) needed larger, more disruptive changes. Even within these larger improvements we tried our utmost to maintain the feel and gameplay patterns that fans of those bots had come to understand.

We are pleased to say that most of our improvements found their way into the game in this patch. We will be further monitoring the performance of these bots and the impact they might have one the meta. Stay tuned for more improvements and give us your feedback on the changes.

Galvatron
With Galvatron we wanted to keep his playstyle feeling different but we wanted to bring his tuning in-line with the performance of other bots. To that end we quickened his charge time and made sure that players felt rewarded for going through the effort of becoming fully charged.

- Dark energy charge time reduced by 50%.
- Base Projectile Damage increased by 30%.
- Gained 20% Block Proficiency.
- Increase Dark Burn damage by 20% at all levels.
- Sp1 Stun Chance increased to 60% when fully charged.
- Dark energy charges are locked for the duration of Special 2.

Ramjet
With Ramjet we felt a lot of his perceived weakness came from the unreliability of triggering his Stuns. We relaxed all the timing and chances to trigger his abilities and also addressed the self-Stun he triggers with his Special 3.

- All Burns last 20% longer.
- Chance to Stun a burning opponent with a Heavy Attack increased to 100%
- Stun duration increased by .5 seconds on each Stun.
- Special Bonus buffs from Momentum each reduce the duration of Stuns on Ramjet by 10%.

Dinobot
Dinobot needed some light improvements to better reward playing to his strengths. Improved Block Proficiency, more potent Bleeds and finally an improved Synergy with Mixmaster should increase his usefulness outside of the Swordmasters synergy.

- Well-timed-blocks have their Block Proficiency Increased by 30%.
- Bleeds inflicted by Dinobot's Heavy Attacks can now stack.
- Shieldmasters synergy with Mixmaster has had its Block Proficiency reduced but the synergy now inflicts Power Burn on the opponent when performing well-timed-blocks.

Sideswipe
Sideswiped lacked damage output so we went in and gave him some bursts of damage and increased the chances for him to land important hits.

- Increased Power Gain when Sidestepping Ranged Attacks by 20%.
- Increased Stun duration by .5 seconds.
- Evasion strength increased by 20% (of current).
- Special Attack 2's Missile now inflicts Burn, dealing 60% of his Attack over 6 seconds.
- Special Attack 3's Missile now inflicts Burn, dealing 80% of his Attack over 6 seconds.

Ultra Magnus
Ultra Magnus's Signature ability and lack of burst potential have hampered this important bot for a while. He's been given a new Signature Ability that does not change in strength from mode-to-mode and his special attacks have been given more burst potential.

- Hammer blows in Ultra Magnus's Special Attacks will now remove all Armor Buffs on the opponent and convert every buff removed this way to an Armor Break.
- Ultra Magnus's Special Attack 2 gains a 5% Melee Bonus for each active Physical Resistance Buff and a 5% Ranged Bonus Buff for each active Energy Resistance Buff on Ultra Magnus.

Signature: All for One
- If more teammates are alive than dead, Ultra Magnus gains +20% Physical Resistance. If more teammates are dead than alive or tied, Ultra Magnus gains 20~80% Attack Rating. If all teammates are dead or Ultra Magnus is alone he gains both effects.

Shockwave
Shockwave is one of the most terrifying forces in the Transformers universe, but data suggested that this was not true on New Quintessa. With our findings in hand we set forth to push Shockwave into power-control territory that would compete with the most potent controllers in the game. We also felt it was important to keep some consistency with his old playstyle but better reward players who play this way.

- While Shockwave has fewer than 3 Energy Charges he takes no damage when Blocking Basic Energy Attacks.
- Basic Ranged Attacks have a 100% chance to consume a Shock Charge to inflict Shock on the enemy.
- Shockwave Power Leaks the enemy for 1.5~2.6% of a Power Bar every second for each Shock Debuff on them.
- Shockwave's Special Attack 1 now Generates 3 Energy Charges before firing.
- Special Attack 2 loses its ability to generate Energy Charges but now has 100% Armor Piercing.
- Shockwave's Brain Drain synergies now increase the strength of elements of his kit like Shock duration and strength, Power Drain strength, and Energy Charge Duration.

Arcee
While we were looking for ways to improve Arcee's damage output we found that she had some hidden abilities that, if exposed, might help Arcee players find those critical hits. We also found that many of her Bleeds had a one stack limit, this has been removed.

- Arcee's hidden ability to gain 30~50% Crit Rating against Dashing opponents has now been exposed.
- All of Arcee's Bleed effects can be stacked multiple times.

Swordmasters Synergy
The Swordmaster's synergy will no longer count non-critical hits against opponent's with active Crit Resists Buffs or while the Swordmaster bot has active Crit Rate Debuffs

BUG FIXES AND IMPROVEMENTS

Hot Rod
- Hot Rod now generates Crit Rate Buffs during his Special Attack 3.

Rhinox
- Rhinox's Shield will no longer punish players with Boosts, Relics or Masteries that raise their bot's Base Attack Rating.

Grindor
- Grindor now displays his 17% Passive Armor ability on his info page. This is not a new ability, but just a change to surface Grindor's innate powerful armor.

Tagged: