Home
›
General Discussion
General Tip Thread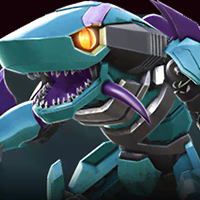 Serapth
Posts: 157
Just figured I'd make a general thread where you can share your hard fought gameplay tips. Or learn from others wisdom.

A few to get things going...

- OG prime s3 attack ignored damage reduction in AM such as electro 75% damage reduction on left hand side map 3. He can pretty much one shot his way through that lane if you only use S3 attacks.
- when fighting a duped Motormaster, you always want to back load your damage. Again try to save up a for a heavy hitting s2 or s3. The less time with 4x damage boost the better.
- speaking of Motormaster, Ultra Magnus owns him with his nullify
- speaking again of Motormaster, a duped Motormaster + Nightbird is hands down the best final boss for raid defense.
- Harm Accelerator and BC seems like a great combo, but given almost everyone uses MV1 or Grim, it's actually a free kill. Doesn't seem intuitive but Windblade is a MUCH better choice for your HA
- starting a fight against energon shield might as well start pounding away anyways. Yes you'll heal him but he's 100% anyways, so might as well get the power gain working.
- mathematically opening 5x or 10x arena chips ( and theoretically quest chips ) gives better rewards. It shouldn't, but it does.
- even if you don't care about raid defense, you want to get higher ranked bots on defense ASAP. The higher rank+stars a bot, the more gold you make. Everytime I see a base with a single bot defender I weep for the lost gold

That's all that's coming to mind to start things out. Add your fav tips and hopefully we can all learn something here.