Home
›
General Discussion
The Transformers Forged to Fight community has officially moved to Discord. For all the latest news and updates,
join us here!
"Chip Bounty" Arenas...are there no Arenas where you actually earn bots?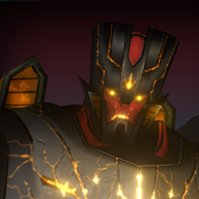 Jodo_K
Posts: 4
I am a new player to Forged to Fight, but a Contest of Champions veteran. One of the first things I was excited to do was get into the Arena grind, as that was a source of some really powerful champions for me in MCOC, not to mention a great source of premium currency & gold.

All I can enter is a 24 hour "Chip Bounty" Arena. I don't mind grinding at all, but the Milestone rewards seem pretty terrible. I'm barely earning Arena crystals, and I feel like earning enough Hound Chips to even buy & dupe a 3* version is a monumental task when I'm earning a couple hundred per milestone.

Am I just too low level to unlock Arenas like Contest of Champions has? Or do they not exist? If they do exist, is there a beginner/intermediate bracket like in MCOC, or will I just be thrown to the wolves w/ everyone else who has been playing longer?
Tagged: