Home
›
General Discussion
Raid difficulty spike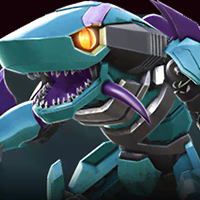 Serapth
Posts: 157
I'm not a big fan of the raid system to start with. Waking up in the morning and having all your hard work wiped out isn't my idea of fun. Monetizing this in the form of shields is a non starter for me.

However...

It got even worse for me like the flip of a switch. Not sure what happened, if my bots hit a certain threshold or my level did but difficulty has spiked to the point I am in a free fall all of a sudden.

My last 8 or so raids have all been composed entirely of 5k plus opponents. Considering my best team is about 1,100 this is basically impossible. On top of this all nodes are massively boosted with 3 star boosts, etc. The AI seems jacked up too, nearly 100% evades, moving ultra fast etc.

On the flip side the people attacking me are now massively out powering me. Full teams of maxed 3 stars, etc. Easily ripping through my best bots.

So it seems I am now in a tier of difficulty way beyond any chance. And literally it was like flipping a switch. To start the day yesterday I'd have a choice of raid targets with the highest being maybe 2.5k. Now they start at 5k. Invaders are also about 3x as powerful.

I'm about five minutes away from uninstalling this game and washing my hands in all of it.