Home
›
General Discussion
The Transformers Forged to Fight community has officially moved to Discord. For all the latest news and updates,
join us here!
Fix Arena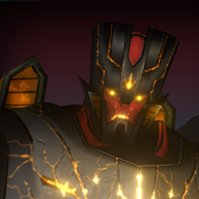 HHunterOG
Posts: 7
Can you please fix all the grinding required to get Arena Rewards. If not please rename it to Farming. There nothing challenging or engaging about Arena's in it current state. It currently setup that a player skill matter less than a player dedication to grind Experience for his bot team and dedication to check the game every x hours to continue Arena..

I have done every arena since the start of the game and just seeing the same mistake MCOC had with a solution already in the game. Why is arenas not hard limited to x amount of tries like Raids? At it core to get to the top in arena you are basically just playing more than anyone else and have bots with more experience than anyone else. Right now to do 3 star arena it takes me 30 minutes to go through all my bots. Please tell me in a mobile game how that is acceptable?

Lets expand this is not a once a day 30 minutes this is every 1h and 30 minutes I must spend 20 to 30 minutes playing Arena just to hope to get in the top 50. I am going on 50+ streaks and I have to dedicate that much time why? As the game progresses and gets new bots the time required to clear all your bots will slowly take longer where it would be very realistic that you would spend 30 to 45 minutes playing arena to have your first set of bots refresh in 15 to 30 minutes after you finished your last. 10 sets of 3 takes roughly 20 to 30 mintues 20 sets of 3 would take 40 to 50 maybe even 60.. It might even be required to play all your sets to even make it to the top. How is that even acceptable?

Your rewards and milestones in fact support this style of play it does not matter if you go 50+ streaks that will not get you to the last reward. You will need roughly 90+ win streak with almost no bot losses thats 270+ arena matches and if each one takes 1 minute 270 minutes just to get to the last arena. That 4.5 hours of pure arena play time in ONE arena double that if you wanna do both so 9 hours also that does not mean you will get in the top 50 or top 5.. So, in 3 days you are realistically asking someone to play your game in just arena to get top reward 12 to 20+ hours if they choose to do multiple arenas... Lets not take into account all the grinding required to level the bots to make them arena qualified or alliance mission or raiding... So, if we expand this to a week it 30 to 50 hours... WHY?

I would appreciate a detailed response why it was designed this way. Because Raids Do Not Have This Issue to this extreme, Alliance Missions Do Not Have This Issue to this extreme. In fact if you only had 5 energy that took 1 hour to gain for arena for each that would instantly resolve most of the grinding and not become a game of how many bots do you have and how long are you going to play per a day. That hard locks each arena to 77 Streak and makes it reasonable for the top to actually be a fight and a challenge for you to get number 1 and not a insane time sink.