Home
›
General Discussion
Question about Sharkticons as opponents..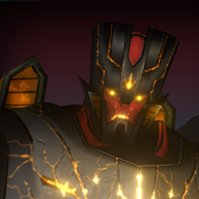 Bodyopus79
Posts: 152
So, i've had this nagging suspicion about sharkticons since a couple updates ago -dont exactly remember when i noticed- that their AI has been beefed up. After clearing expert and most of the master paths, getting nearly perfect wins on every bot on every path EXCEPT for those little buggers, i suspect my suspicions are confirmed: Do the sharkies operate at a higher AI level than most other bots?
I mean, i'm not the greatest player of all time, but I did take out expert mixmaster and tantrum with only one bot each and no health potions... But if any bot gave me a humbling beat down this spotlight, it was a Sharkticon. Sometimes it feels like im fighting Jet-li crossed with Chuck Norris crossed with the psychic abilities of Professor X.