Home
›
General Discussion
Please add some medals to these Quintesson bases! [Merged Threads]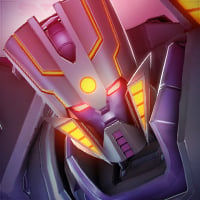 0VERKILL
Posts: 75
Its very cool that the store has all these items on which to spend our hard-earned raid chips, but the event as a whole is killing me. Despite raiding my a** off, im getting no medals due to all the Q bases, but still losing 35-45 medals for each of the numerous attacks against me.

And we all know just how well Revenge works... <rolls eyes>

Raiding this much i was looking forward to reaching the achievement for 2500 medals, but instead I'm DROPPING medals at a record rate and its setting me back big time.

An event like this should help us to INCREASE our medal count, not the opposite. Yes the rewards are worth all the raiding, but the cost shouldnt be that we are penalized by dropping medals in exchange.


Tagged: