Home
›
General Discussion
The Transformers Forged to Fight community has officially moved to Discord. For all the latest news and updates,
join us here!
KABAM Add a Training Mode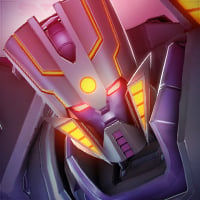 Charleshot25
Posts: 143
I propose KABAM add a training mode to the game. This would allow players to hone their skills, and would also aid new players by allowing them to practice with no penalty and seasoned players can test out damage output for certain characters and synergies.

Training Mode Features:
1) No energy cost (gives players something to do while waiting for energy cooldowns, raid cooldown, etc)
2)Can only use bots you have unlocked
3)Can choose weather or not the bot you want to train with will have max stats or not
4)No rewards
5)able to fight against any bot you have unlocked
6)Have access to various settings such as no specials, AI won't attack, etc
7)can add mods to AI or yourself

I know a lot of you are going to say "But that's what arena mode is for" Arena has rewards tied to it. Training mode will have none. On top of that, you can't fight against a specific bot with a specific rating on it.

Training mode would be highly beneficial for noobs and pros alike. It allows pros to test out certain characters and see if they are worth ranking up or not (resources are scarce for some I never have enough t2 class sparks), gives players something to do while they wait for cooldowns, and allows newer players to become accustomed to the game-which I might add, is paramount because it can take quite a bit of time to get used to the combat system in this game.

Im aware monetization is an issue for KABAM (it's a business I get it.) so some compromises may need to be made in order for this mode to get added if the devs see this.

If anyone has any ideas drop them below. If you have any problems with this, air your grievances in a civil manner I want discussion not needless insults.