Home
›
Bugs and Known Issues
The Transformers Forged to Fight community has officially moved to Discord. For all the latest news and updates,
join us here!
Trigger delay and Lag is getting worse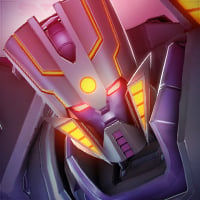 Charleshot25
Posts: 143
KABAM my patience wears thin. It has been over a year and the 2 most prominent issues with this game have not been fixed. Trigger delay is a huge problem and has cost me quite a few fights. For those that don't know what trigger delay is, Its when you press a button and there is a slight delay between when your finger hits the button and your bot is supposed to perform the corresponding action. This issue seems to be more prevalent in higher difficulty activities such as, expert and master spotlights. I cannot count the number of times, where I have been hit by a special attack because my bot will take a thousand years to dodge an attack after I swipe up or down. I have tried to time my movements by waiting till my bot's attack and dodge animations end before i preform another move but then I run into another problem. If i wait, I'll get hit by the AI because it appears that KABAM has given the AI increased movement speed at higher difficulties. This leads me to believe that trigger delay was implemented on purpose to make it more difficult but that would mean the AI has an unfair advantage and is CHEATING. There's a lot more issues I have with the AI in this game but that deserves its own post. AND NO MY PHONE ISN'T THE ISSUE. I clear the cache and close all other apps before playing the game so it's not me.

I think KABAM understands how much this affects gameplay, especially when fighting bots like Mirage who can spam ranged attacks all day at ridiculous speeds.

I don't think I need to explain the issue with lag, the community has already voiced their opinion on that.

I play on a Samsung galaxy j7 version 7.1.1.1

KABAM fix this these issues have gone on long enough. It's been a year and the community has had enough of this scrap. You say you are trying your best but your best isn't good enough at this point. It's time we see results and swiftly!
Tagged: