Home
›
General Discussion
Can we play old Spotlights?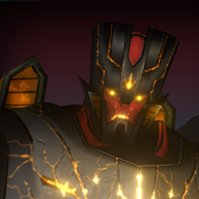 C0M1C5
Posts: 42
Hi, just a suggestion, is it possible for Kabam reintroduce old spotlights for alternating months? One old, then one new, e.t.c.
I ask this because, while I started this game from official world launch, I was not strong enough to complete some of the early spotlights as I was still of low rank. I'm still missing some original (4*) bots which I should be strong enough to earn the chips for now (E.g. MV1 Prime, ROTF Megatron).
For new gamers, it could allow them to witness the spotlight stories of pass characters.
This could also give a break for veteran gamers who have previously completed the spotlight who don't wish to grind every single month.
For Kabam, it would mean, they can concentrate on upgrading the core game, instead of introducing new bots/spotlight story all the time. Just change the spotlight title to "Spotlight Memory", to indicate to players that it was a previously introduced spotlight. This can also be a subtle way of introducing the old spotlight bots to a 5* version (which the veteran gamers can grind for).