Home
›
General Discussion
(Must read) Awesome suggestions for next update. What do u think?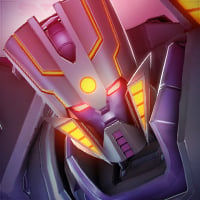 Predacon_Order
Posts: 257
@Kabam Miike
please you guys have to upload Act 4 and 8.0. Do you think you can carry it out in Christmas, at least? This was this game's most poor year in updates. In 8.0, you guys have to bring Act 4 (with a comic cutscene at the end, not having it in Act 3 was so much frustrating) and a series of other things to improve the game:
01. New Mods - With this one, do the same as bots. 2~3 months after a featured bot crystal got out, you upload that bot into the normal crystal. From 2 to 2 or 4 to 4 months, bring the Exclusive Mod Crystal with new Mods and upload the old Exclusive Mods to the Premium Mod Crystal. Also, bring Sig Awake and Ups for Mods and 5* Mods.
02. G1 Bumblebee - He was 2017 Christmas's special Bot. This year, bring him to normal Crystals and upload a new Christmas special Bot this year who will be exclusive to his own Crystal until next year Christmas, when he will come to normal Crystals and another special Bot comes in.
03. Multiple Arenas - Instead of doing 1st week Daily Arenas > 2nd week Featured Chip Arenas > repeat, make Daily Arenas come every day, as well as Featured Chip Arenas. The Commanders will optate for either competing in one or another any day.
04. New Primes - This doesn't have to be right now, but an awesome long-term possibility. Just like Megatronus, add in further years Prima, Liege Maximo, Vector Prime, Alpha Trion, Solus Prime, etc.
05. G1 Seekers - Please. I've been asking this for a long time. G1 Thundercracker was spotted in a trailer. Add him, but with Skywarp all together so we don't have to waste 2 months. Introduce Seeker Chips to purchase either a 3*-5* Thundercracker or Skywarp in the Store. Also make really cool Synergies between them Starscream and Ramjet.
06. Open the Multiverse! - We have G1, Cinematic, and BW Bots. Add characters from other continuities like Aligned (Cybertron games, Prime, RiD) and Unicron Trilogy (Armada, Energon, Cybertron). There's a lot of possibilities. Talk to Hasbro. See if they allow to add these. People would go crazy on purchasing a TFP Predaking.
07. Combiners - You guys have teased Combiners back at "Get the Horns". Take the idea forward. Upgrade Squads so they can have 6 Bot slots, allowing Commanders to form Combiners. Make a Sharkticon Combiner whose Class is Universal (Class advantage, because we have 1 Shark for each Class), even if it means activating them cost Energon or whatever you want.
08. Themed updates - This may be the most important one. In MCOC, at each update we get a new theme, like a loading screen. In FTF, we just always have the anniversary theme in the first loading screen and a Bot Class Wheel at the other one. Make something more creative. Hype people for the upcoming Bots.
09. Alliance Wars - Each Commander has a Base. Make AW just like a mix of AM and Raids. Each Alliance has a Base, which each Member places a Bot and Mod for defense, simultaneously attacking the enemy Alliance's Base.
10. Equipments - That's just a personal suggestion I think would come out great. To upgrade even further Bots and Mods, you can collect Equipment from Mission Rewards. Each Bot has 6 Equipment slots for each Tier. Equipments can be directly equipped, or, if part of a higher Tier, built by gathering lower-Tier Equipments. Upon equipping or building all 6 Equipments, you Tier-up in exchange of Gold, and the process goes on.
EXAMPLES: G1 Megatron Equipments - Battle Mace (built from 6 Fuel Cells and 12 Dark Energon Shards), Gladiator Armour (built from 40 Steel and some Ore-13 as well), Fusion Cannon (built from 15 Steel and 5 Dark Energon Shards), E.D.C Code of Conduct Book (basic Equipment. He is a Decepticon, so he needs to be "educated for EDCs laws"), this opens wide possibilities.
What do you Commanders think? And Kabam? Is any of this ideas a possibility for the future? Some Commanders would love seeing them.
Tagged: