Home
›
Alliance Recruitment
I am looking for a new alliance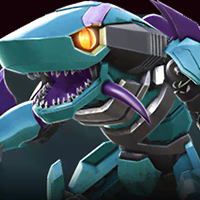 FamiGami
Posts: 25
My username is FamiGami. I'm a committed player previously of VNGN2. I have played every single day since I joined the game, never missed an AM in over 1 1/2 years.

Under that previous alliance, we were running level 21 on Map 3.

My mains are G1 Prime (4 star rank 5), Drift (5 star rank 2), Megatronous (4 star rank 5). I have total type advantage on entire lanes in stage 1 and 2 of AM, most of stage 3 as well. I have a 5 star megatron that I am also building up, ready to go to rank 2 soon.

In VNGN2 we used line on a regular basis so I'm used to that. Same username.