Home
›
General Discussion
New Monthly Objectives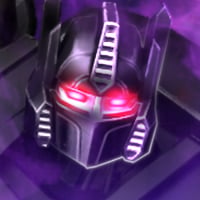 Kabam Miike
Posts: 1,833
Administrator ›
Commanders!

When Jetfire is released today, there will be NEW monthly objectives!

First, we're adding Objectives for obtaining and Ranking Up a 5-Star Jetfire! Now, you'll get even more rewards for saving up all of those Chips for the 5-Star Version.

The "Complete All" objective now awards a 5-Star Tech Awakening Program and 10,000 5-Star Shards

Getting a 5-Star Jetfire is still a tall order, so don't worry! The previous "Complete All" is now "Complete 16", allowing Commanders to pick and choose which to do. For instance, you don't have to complete the 5-Star Objectives, or you can skip the "Rank a 3-Star" objectives, and focus on mastering Spotlight Missions instead!

Good luck, Commanders!
Tagged: