Home
›
General Discussion
The Transformers Forged to Fight community has officially moved to Discord. For all the latest news and updates,
join us here!
How do YOU deal with AI that holds Specials?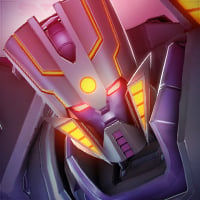 Charleshot25
Posts: 143
Lately the AI in this game has been giving me a run for my money. I often find myself dancing around for minutes trying to get the AI to use it's special attack but it just doesn't want to yield. More often than not, I get backed into a corner and am forced to hold down block which isn't good cause you still take a large amount of damage while blocking at high level content. The second I let go of block and try to sidestep, I'm hit with a special attack that i can't avoid because when sidestepping you become vulnerable.

So how do YOU handle being backed into a corner. How do you deal with the AI holding their special attacks? Any advice is welcome and keep it civil guys.
Tagged: