Home
›
General Discussion
Increase the source of t2c and t3c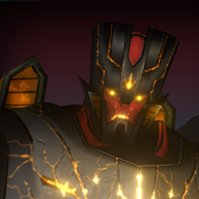 UnknownShadow2021
Posts: 25
First of all its now the era of 5* bots and most of us are forging our 4* bots . And happily can say that we are even getting back those forged 4* faster than we realize but thats where real trouble begins..evry 4* needs exactly 12 t2c to reach r4 and thats where we are badly stucked now. Need more source of t2c .so here are few suggestions .

# after exploring daily t2c mission we get a t2c energeon bundle. its like 350 energeon = 2 t2c. This price is as old as the game itself. Everything changed but this one never. So here kabam can add 5 t2c for 350 energeon. I am sure that will help us grow a lot.

# Can add one path in spotlight where we will get guaranteed encounter with random sharks to get random amount of t2c essence for different difficulties. That way we can easily grind for the t2c when we already explored all the spotlight and nothing to do more.

# And for exploring daily t3c mission kabam can add another energeon bundle like 750 energeon for 1 full t3c or 500 energeon for 5k essence.