Home
›
General Discussion
The Transformers Forged to Fight community has officially moved to Discord. For all the latest news and updates,
join us here!
Suggestion: Mission for Featured Bot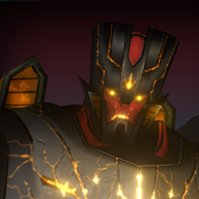 px9
Posts: 6
Helo and good day!

I have been playing TFTF since 2015 and it has been fun ever since. To me there is no other fighting game on mobile as great at this. And I get to play as robots that I adored since kid. Thank you Kabam for making this game.
It has been a long time since i think about this, a way to introduce new featured bots to players.

Most of the time when a new bot is released, there would be mission where we get to fight them as bosses, and they have certain mods strengthening them.

What i am suggesting is, a certain mission where we can challenge it using those featured bots only. At max ranked up and certain dupe level, unlocking their full potential, to see how they would fare if players decided to tryhard/spend to get them later.

This would help players to assess these bots whether they would be helpful in their team later, to unlock them, and full rank them up. New players too can enjoy this. Its kind of a promotion of these bots, instead of just showing us their looks and abilities in words.

Thank you for reading. Thoughts and comments please.
Tagged: