Home
›
General Discussion
The Transformers Forged to Fight community has officially moved to Discord. For all the latest news and updates,
join us here!
T2A sparks. I have a mighty need.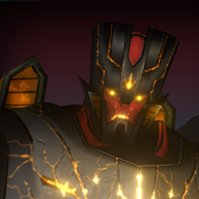 Bodyopus79
Posts: 155
Ok, Kabam, let me start by saying that I don't want this to be another 'GIMME' thread. To the contrary, despite being a megafan of the TF Universe, I got hooked on this game in large part because of all the great stuff you gave us compared to so many other mobile games.
That being said, it's really time we had more opportunities for t2A sparks and essence. You came through on all the demand for more T3C, but as a result, now I've got at least 6 or 7 of each t3c spark just sitting around with plenty of bots i'd like to use them on, but no way to use them
How about a daily t2a mission now? And/or at least raise the amount available in the raid store every day?
Tagged: