Home
›
General Discussion
March's three featured bots speculation

Darm0k
Posts: 1,811
Okay, ktomov has a
nice image
of the bot pools (5 star pool, featured bots pool, and unreleased). Time for some speculating....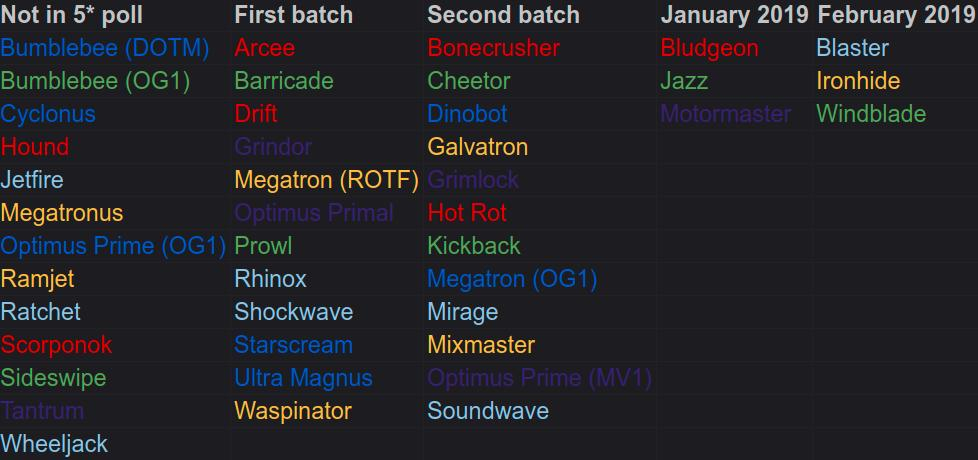 I'm going to go with Cyclonus (we haven't had a tac featured bot yet), Hound, and Tantrum. Possibly swap in Ramjet with one of the latter two.
A little early for this thread? Yeah. Well, I just wanted to be the first to post about it.
Tagged: