Home
›
General Discussion
Utilities - Are They Coming?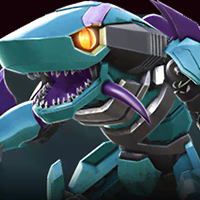 Bubster101
Posts: 14
I'm starting to enjoy this game more than MCOC. The progression definitely seems faster (maybe too fast...), the combat's more intense with diverse forms of attacks and an actual arena to fight in (not like some kind of Street Fighter copycat).

Now, the game is young, of course, but I'd still like to have Utilities masteries. Especially those of Dexterity and Parry. Now, we dont really need dexterity because most specials are easily avoidable and theres things like Gunslinger that give kind of the same result. And there's also, of course, other "well-timed block" abilities some bots have like Mixmaster's concussive block or Dinobot's damage reflect, but stuns would give a nice edge. Are the masteries coming? (Are alliance wars coming?)

Now I could go rambling on about other questions I have like "could Double Edge have a permanent damage over time effect so my bots can be immortal with Willpower", but I'm sure theres another discussions I can brainstorm in.
Tagged: