Home
›
General Discussion
Bot Rebalance: Who's on the List?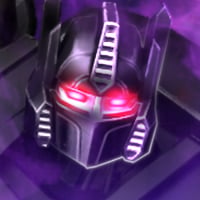 Kabam Miike
Posts: 1,832
Administrator ›
Hey Everybody!

So, as we've mentioned before, we're aiming to do a Rebalance of some of our Bots surrounding the 2 year anniversary. While we're still not totally ready to give you all of the details just yet, we wanted to give you a heads up on who we're looking into right now, so you can make educated choices going forward!

Our goal in this rebalance is to bring all Bots closer together in terms of performance, with an emphasis on raising up some of our lower performing Bots.

What we are sharing with you is an early look, and that means that this information is not final and is subject to change. This is a large endeavour, and while we're making every effort we can to get to all of these Bots, we can't 100% guarantee that we will be able to complete the list as we hope.

Hound
Mixmaster
Jetfire
Kickback
Starscream
Galvatron
Megatronus
Grindor
Sideswipe
Dinobot
Bumblebee (Dark of the Moon)
The Shieldmasters Synergy

Some of these Bots will see more adjustments than others, and some will only get very small tweaks.

As for Megatronus, this Bot does not need a buff. We recognize Megatronus as one of the most effective Bots in the game. We don't want to dethrone him, especially after many of you have worked hard to acquire and upgrade him. We're looking at balancing him a bit by targeting his core stats (base Health and Attack) and without touching his abilities, which ensures none of his unique functionality is compromised.

Again, this list is not final, but these are the Bots that we are targeting in this Balance update. Now, discuss!
Tagged: