Home
›
General Discussion
Beast Wars Team?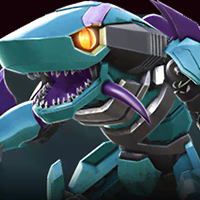 afextwin
Posts: 23
So I got really lucky and have some how managed to rank up my 4* Primal, Waspy, & Cheetor to R5L50. Soon after that I found a 5* Primal and 5* Cheetor. So that's my current team, although I don't cover 5/6 I do well in most missions.
I found a 4* Dinobot the day before the awful 100$ deal arrived and 4* Scorpionok is soon to be free.
My question is who do I replace on my team with these 2 new boots, or do I avoid using either because my current team synergy is better than if I were to swap?

I'm pretty casual, have been playing this game since day one but am only just now breaking 20k for my 5 bot team rating.
Tagged: