Home
›
General Discussion
The Transformers Forged to Fight community has officially moved to Discord. For all the latest news and updates,
join us here!
Is there a way to "summon" a special offer on gold?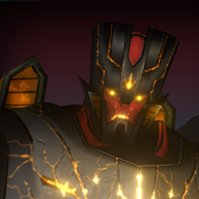 Rainfollower
Posts: 8
You know those special offers, right? When you find a 3* bot in a crystal, you immediately receive an offer to change your energon-cubes for another 3* crystal and some gold. There other offers too... Like get some recources to upgarde a bot of a certain class.

Couple of times I received an offer to get 400k gold for 500 cubes (with the following offer to get even more for 1k cubes). It was called a "gold fever" or "gold rush" or something like that. And I wonder... Is there anything you can do in game to get that offer again? I have cubes. And I could do with some gold.