Home
›
General Discussion
Who to forge and rank up next?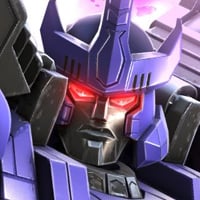 Zemah
Posts: 5
Who should I start forging my 2* and 1* bots into first? The Sideswipe is 1 level away from maxed out and I was thinking on him, but maybe there is a better choice. I have about 80 premium bot crystals unopened where I can get more 2* bots from. I have never forged before so some general tips would also be helpful.
I was thinking on getting Bludgeon or Ramjet to R5 next as I want to save the Brawler T3C sparks for Grimlock, leaving Prime out of the question. Also, Rhinox isn't that interesting in my opinion.
I have a few more 4* bots like Grindor, Shockwave, Waspinator, Jetfire and Scorponok but I haven't started leveling them up yet. Should I do that instead?