Home
›
General Discussion
The Transformers Forged to Fight community has officially moved to Discord. For all the latest news and updates,
join us here!
Who to forge and rank up next?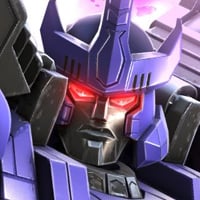 Zemah
Posts: 5
Who should I start forging my 2* and 1* bots into first? The Sideswipe is 1 level away from maxed out and I was thinking on him, but maybe there is a better choice. I have about 80 premium bot crystals unopened where I can get more 2* bots from. I have never forged before so some general tips would also be helpful.
I was thinking on getting Bludgeon or Ramjet to R5 next as I want to save the Brawler T3C sparks for Grimlock, leaving Prime out of the question. Also, Rhinox isn't that interesting in my opinion.
I have a few more 4* bots like Grindor, Shockwave, Waspinator, Jetfire and Scorponok but I haven't started leveling them up yet. Should I do that instead?