Home
›
Bugs and Known Issues
The Transformers Forged to Fight community has officially moved to Discord. For all the latest news and updates,
join us here!
Network Connectivity Issue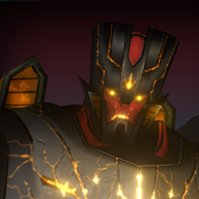 Cash_Vick
Posts: 7
I have been unable to connect to the game now for over 14 hours. I am pretty upset considering I am missing out on amazing arena rewards and now I am unable to help in my Alliance Mission. I am on an iPhone 7 Plus which is running IOS 10.3.2. I have tried connecting over LTE and several wifi connections. I have closed out the app, reset my iPhone, uninstalled and reinstalled the app and nothing works. I am having zero connection issues with any other apps that I am running. This is on your end. I hope that all of us who are affected are going to be compensated for all of the rewards that is connection bug is causeing everyone to miss out on. It's the very least you can do.
Tagged:
This discussion has been closed.