Home
›
General Discussion
Suggestion: Add Bonus Reward to "Perfect" battles, mission completion and exploration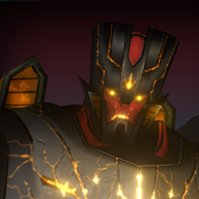 iSunny2
Posts: 23
Adding bonus reward to "
PERFECT
" battles and missions is a simple way to increase game fun and challenge without adding too much code lines. (a perfect battle means you will see "PERFECT" when you finish a battle)
But please make sure reward
good enough
stuff to "PERFECT" battles so all different level players will be interested in playing it. For example, for a mission completion of Master difficulty, reward some T4C shards, and even a T4C crystal for exploration of Master difficulty.
By doing this, Kabam doesn't need to add a
NIGHTMARE
difficulty level, doesn't need to change the modules, simply add some rows and columns in database and a few coding in the program.
So easy, but most importantly, make some more time for Kabam to develop new contents, I believe all the players including those very top players will have to spend lots of time on this - and
TIME
, is definitely something most important for Kabam. :-)
​
@Kabam Miike
@Kabam Vydious
Tagged: