Home
›
General Discussion
Bad mistake - wrong chip bot buying order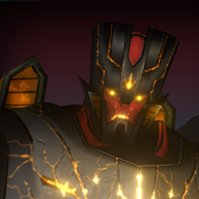 小龙女
Posts: 641
Lessons learned.

Roll your 5* crystal and 2-5 crystal before you buy chip bot.

I bought shockwave with chips. Opened a 5* crystal hoping for mixmaster or hound for monthly objective.

Bang, the moment my I opened the crystal, I was shocked by another shockwave. Even if it is none of these it is fine, give me something else like a beast bot or something....

Bad mistake, regretting so much.