Home
›
General Discussion
Buy 5* Shockwave with chips?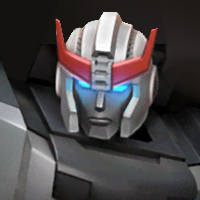 Geckotron
Posts: 6
I'm relatively new to the game (only been playing a few months). I have one 5* - G1 Megatron. I just got 1,000,000 bot chips, and am wondering if I should buy the 5* Shockwave that's available now or hold out for something else? He's got good synergy with G1 Megatron, but my play style lends itself more to Tantrum and Cheetor (my go-to 4*s). Other maxed 4*s in my roster are Megatronus, Scorponok, Optimus Primal, and Blaster.

Any input is welcome.