Home
›
General Discussion
iNightSkies - wasp/blaster rotk video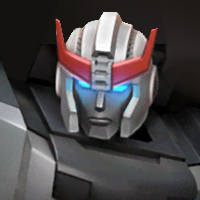 小龙女
Posts: 641
After watching his video, I have some questions
1. It seems wasp rarely fire special 1. Windblade just keep firing shots and going in and able to make him hit 2 power bars. So any one has any idea of any fighting technique to make wasp not fire special 1 completely? Or less frequently?
2.wasp again. iNightSkies posted a tutorial later saying rinox/mirage is good against wasp due to shield, is that true? I think wasp special 1 damage is continuous not sure if the shield will work properly.
Actually I think the shield is meant more for eating his ranged shots and heavies.....
3. Blaster didn't look so hard in the video. I don't understand why he doesn't bait his special 1? I see he keeps making blaster hit 2 power bars on purpose, and get hit by special 2 almost every single time. I don't understand why he does that. (Maybe blaster fires so quick it is not worth baiting? Like u end up eating more damage?)