Home
›
General Discussion
Rhinox missed heavy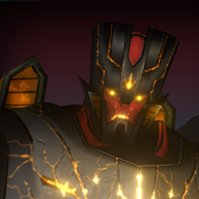 小龙女
Posts: 641
I did 5 ruler or kaon runs on mixmaster.

Occasionally no matter how quick you button presses, if he is far from wall, u miss a heavy and he can immediately shoot and or dash and hit back. I don't think side stepping would work in that particular case. (I said occasionally, cuz usually you can retrieve)

Also sometimes, when you miss a heavy right when he is against corner, he is so close to you he will punch you back a full combo

Note. Usually I can side step and sometimes back step to retrieve. And I am fine with the way his heavy misses. But it is not acceptable when there are occasions there is no way to retrieve.

In, AM this is extreamly punishing

Given the amount of bugs in the fighting mechanics in the game in general. Either fix this or don't let his heavy miss.