Home
›
Bugs and Known Issues
Can't it be possible to remodel some Bots?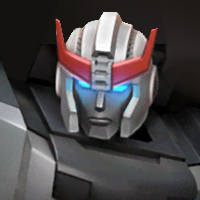 0_Butt_Stabber_0
Posts: 21
Some movie bots are not the right color or not movie accurate.

Movie 1 Optimus only has one wheel on each hip when it should be two. I have no idea why this is the case.

Ironhide is this blue-ish color when he should be black.

Grindor is modeled after his ROTF toy and his feet are not screen accurate.

Movie Bumblebee's head is miscolored and should be mostly yellow.

Movie Megatron's left hand is not screen accurate. It should look creepy and messed up like in the movie and not just a normal hand with claws.

Movie Hot Rod's "big toe" is on the outside of his foot.

Movie Bonecrusher only has three fingers on each hand when he should have four.

These things bother me because it seems like during development and modeling of the movie characters they just went with whatever model they found without actually looking at the final model used in the movies. I know a lot of changes went through with modeling movie characters, but it's like some of these mistakes in the game are just lazy.