Home
›
General Discussion
Mods and bots combination in spotlight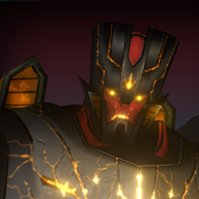 UnknownShadow2021
Posts: 25
I am very curious to know by using what criteria kabam choose bots for each specific mod?

Like there is a path in 3.2 where the mod says 100 % bleed duration where they used only 2 bot on that path whom actually can inflict bleed.. and the rest 4 is like a demo shark, tech shark, waspinator and a brawler shark ( i dont know if they have any secret bleeding ability).

But isn't that mod is completely useless on that 4 bots?

For example , for bleed mod bots like both prime, bludgeon, hound , warrior shark, even kickback would do it..

So i will be glad if i get any relevant answer or explanation from developers that how they choose mods and bots combination in spotlight.

If i dont get any I won't mind though.....
Tagged: